Collaborations
Matize Golf wants to promote the sport amongst new players and improve the gear to those who already enjoy the beauty of this game.
Our collections are small and limited to reduce the amount of inventory and consequent waste. The work we carry with our local partners is to show capsule collections of products that are designed with hand-picked details by golfers to golfers.
Matize Golf wants to be the #1 apparel partner of those willing to promote the game of Golf, from national to local associations, golf pro-shops and clubs around Europe, building custom-made solutions and adapting our lines to any partners' needs.
We are not just a supplier, but a partner present in all areas where they consider that we can add value, always with the aim of making the sport grow and encouraging the practice of golf.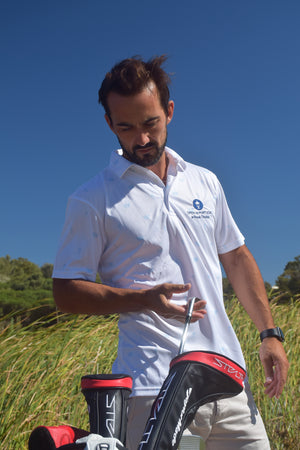 Join the movement
Personalized gear for your club, event or team. Customized patterns, materials and models.
Contact us